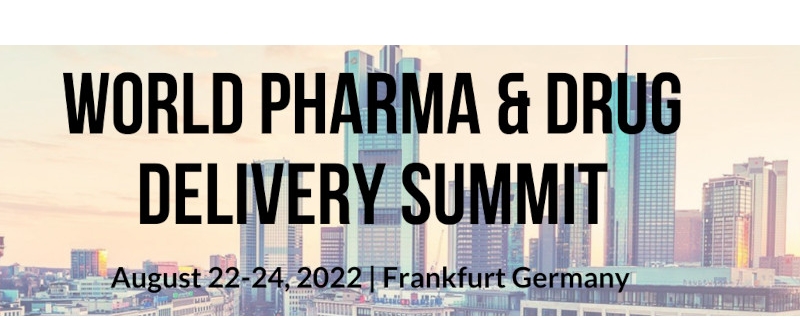 Global Pharma & Drug Delivery Summit
Pharma Summit 2022
We are organizing a three-day-long summit on the Global Pharma and Drug Delivery Summit, which will be held on the 22nd-24th of August 2022. This scientific meeting offers a great opportunity to share expertise speaking the current advancements involved in the Pharmaceutical Industry and Academia. The knowledgeable intriguing sessions will create a superlative platform to get acquainted with the latest trends, advancements, and future of the pharmaceutical sciences. It is a wonderful moment for all the participants as it provides a networking opportunity to collaborate with the world-class Pharmaceutical and healthcare industry.
International reports indicate the global pharmaceuticals market is expected to grow from $1228.45 billion in 2020 to $1250.24 billion in 2021 at a compound annual growth rate (CAGR) of 1.8%. This growth is mainly due to the companies rearranging their operations and on the road to recovery from the COVID-19 impact, which led to restrictive containment actions involving social distancing, remote working, and the closure of commercial activities in effective challenges. The Pharma market is projected to reach $1700.97 billion in 2025 at a CAGR of 8%. The Asia Pacific is the second largest region accounting for 26% of the global pharmaceuticals market, after North America and Africa is the smallest region in the global pharmaceuticals market.
Pharma Summit 2022 warmly welcomes all eminent delegates to participate in the upcoming three-day conference, highlighting the theme "Together with Pharma Masterminds: Opportunities, Technology, and Challenges". The Pharma Forum is the event for anyone involved in the pharma, biotech, and healthcare industry-from the educational sessions, to the networking to the appointments, share ideas and collaborate with peers and external stakeholders.
Conference Sessions
Formulation Technologies
Pharmacology & Toxicology
Cellular Targeting and Intracellular Delivery
Drug Discovery & Development
Biodrugs, Biomolecules & Therapeutics
Drug Delivery
Vaccine Design and Drug Delivery Technology
Regulatory Affairs and Intellectual Property Rights
Advanced Drug Delivery Systems
Biotherapy and Radiopharmaceuticals
Pharmaceutical Research & Development
Pharmacogenomics
Pharmacovigilance and Drug Safety
Drug Metabolism & Therapy
Pharmaceutical Chemistry
GMP & GDP
Clinical Trials & Case Studies
Clinical & Hospital Pharmacy
Nanomedicine
Translational Medicine
Computational Biology & Chemistry
Medicinal Chemistry
Personalized Medicine
Pharma Economics
Contact Information
Name: Scarlet Grand
Phone: +1 256 240 0136
E-Mail: [email protected]
Website: https://worldpharmasummit.com/
https://www.vydya.com/wp-content/uploads/2021/10/2022-08-22-Pharma-Summit-Frankfurt-Germany.jpg
600
800
admin
https://www.vydya.com/wp-content/uploads/2017/05/vydya-logo-blog-340x156.png
admin
2021-10-26 12:51:24
2021-10-26 12:59:04
Global Pharma & Drug Delivery Summit