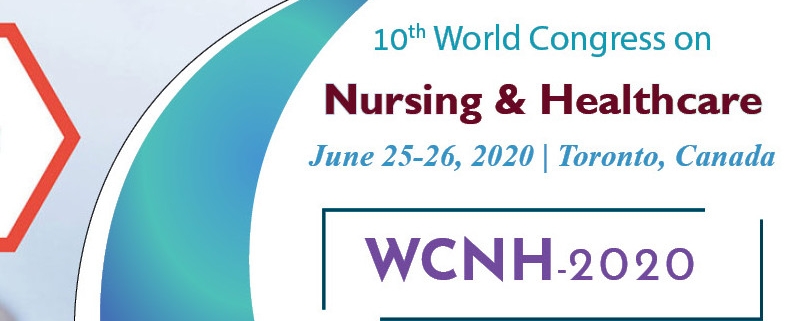 10th World Congress on Nursing & Healthcare
On behalf of the Organizing and Advisory Committee, we take great pleasure in welcoming Professors, CEO'S, Directors, Surgeons, and Physicians, Research scholars, Nurses, Ph.D Students, Medical practitioners and experts of application fields to Toronto, Canada for the 10th World Congress on Nursing & Healthcare .
The event will have 5-6 world level (Highly cited class) Plenary Speakers, established Keynote Speakers, active Invited speakers, and fresh contributed Speakers all around the World. In addition, a variety of poster presentations along with workshops and special sessions would be interested in the audience.
The aim of the WCNH-2020 is to promote quality research and real-world impact in an atmosphere of true international cooperation between scientists and engineers by bringing together again the world-class researchers, International Communities and Industrial heads to discuss the latest developments and innovations in the fields of Nursing & Healthcare. It's a forum to explore problems with mutual concern similarly as exchange information, share proof, ideas, and generate solutions.
Conference Sessions
Innovations in Nursing Education
Nursing Teaching Strategies
Critical Care & Emergency Nursing
Gynecology and Obstetrics
Nursing Research: Scope and Importance
Telemedicine
Healthcare And Mental Disorders
Infections Diseases & Models of Care
Cardiovascular Nursing
Health Economics and Nutrition
Neonatal Healthcare
Women Health Nursing
Nursing Management
Surgical Nursing
Biomedical and Health Informatics
Evidence-Based Nursing
Psychiatric and Mental Health Nursing
Community Health Nursing
Cancer Research & Tumor Nursing
Midwifery
Dentistry and Oral Health
Pregnancy & Midwifery Nursing
Patient Safety
Pain Management
Nurse Practitioners
Cross-cultural Nursing
Nursing Technologies
Medication Errors in Nursing Pharmacology
Advanced Practice Nursing
HIV Transmission & Prevention
Clinical Nursing
Palliative Care
Geriatric Nursing
Environmental Healthcare
HealthCare Pediatrics Nursing
Public Health
Perioperative Nursing
Health Diversity
e-Health
Occupational Therapy In Health Care
https://www.vydya.com/wp-content/uploads/2019/07/2020-06-25-Nursing-Congress-Toronto.jpg
603
800
admin
https://www.vydya.com/wp-content/uploads/2017/05/vydya-logo-blog-340x156.png
admin
2019-07-24 22:52:05
2019-07-24 22:52:05
10th World Congress on Nursing & Healthcare