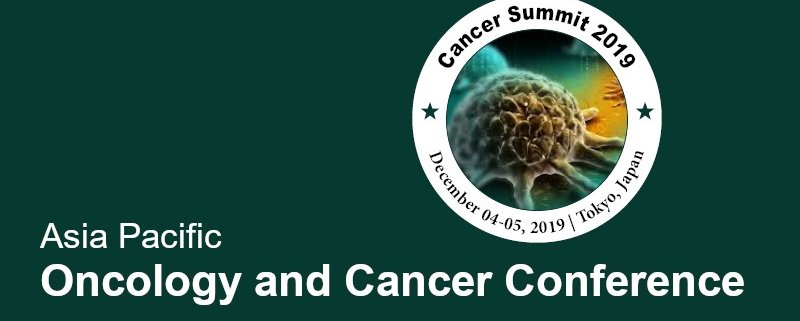 Asia Pacific Oncology and Cancer Conference
We are happy to welcome you to the Asia Pacific Oncology and Cancer Conference during December 4-5, 2019 at Tokyo, Japan with the theme of "Explore the Latest Innovative Treatment and Prevention of Oncology and Cancer" which covers wide range of critically important sessions. It's a platform to bring all the oncologists and cancer together to share their experiences it's the amalgam of scientific research as well as innovative ideas.
An important area of Oncology and Brain Tumour that is increasingly relevant as survivorship increases and as patients experience potential morbidities associated with new therapies. Neuro-Oncology is the study of Brain and Spinal cord neoplasms, many of which are (at least eventually) very dangerous and life-threatening (Astrocytoma, Glioma, Glioblastoma multiform, Epndymoma, Pontine Glioma, and Brain stem tumours are among the many examples of these). Among the Malignant Brain cancers, other cancers, Gliomas of the brainstem and pons, Glioblastoma multiform, and high-grade (highly anaplastic) Astrocytoma are among the worst.
Geographically market is segmented into Europe, North America, Latin America, Asia pacific, and Middle East and Africa. According to market study, Market Value for Neuro Oncology (i.e. on Brain Cancer and CNS Tumors) will be more than double to $623 Million by 2020. A major part of research is going on the top Universities on across the globe. Many companies are associated with various diagnostic instruments and other therapeutics. Besides this various societies and research labs are also associated in this research field.
Conference Sessions
Fields of Oncology
Types of Oncology
Solid tumor
Neurosurgical Oncology
Nursing Oncology
Medical & Radiation Oncology
Neuro Oncology
Brain Tumor
Cancer Cell Biology and genetics
Cancer Biomarkers
Cancer metabolomics
Organ-Defined Cancers
Cancer: Psychological Aspects
Lifestyle Changes to Improve Your Cancer Care
Cancer Epigenetics and Oncogenomics
Cancer Screening and Diagnostics
Cancer Vaccines
Clinical Trials in Cancer Treatment
Innovations In Cancer Research And Oncology
https://www.vydya.com/wp-content/uploads/2019/09/2019-12-04-Cancer-Conference-Tokyo.jpg
603
800
admin
https://www.vydya.com/wp-content/uploads/2017/05/vydya-logo-blog-340x156.png
admin
2019-09-21 04:05:28
2019-09-21 04:05:28
Asia Pacific Oncology and Cancer Conference