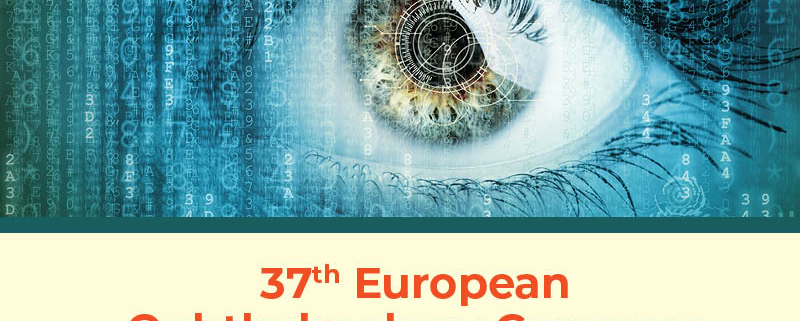 37th European Ophthalmology Congress
Euro-Ophthalmology 2023 Conference: On behalf of the Organizing Committee of Ophthalmology, we are honoured to invite you all to join us from any part of the world, to Euro-Ophthalmology 2023 from July 31 to August 01, 2023 at Vancouver, Canada. This unique 37th European Ophthalmology Congress will be a great experience that showcases the latest developments in all fields of ophthalmology. Join us for an unforgettable personalized learning journey and learn from world class experts, network with colleagues, visit the exhibition, and get access to all the sessions.
Top Reasons to Attend:
• Get the latest updates in technology and management of ophthalmology.
• Direct interaction with our industry colleagues from around the world.
• Play a role in mentoring the afterward generation of physician-scientists and academic leaders.
• Bring home the latest up-to-dates on emerging technologies, clinical applications and practical solutions.
• Estimate which products will be best for your organization as lots of exhibitors showcase their products and services.
Intended Audience: Ophthalmologists, optometrists, eye surgeons, eye care specialists, physicians, radiologists, medical imaging specialists, clinical researchers & scientists, professors, ophthalmology equipment companies, medical practitioners, diagnostic instruments in optometry and other health care professionals.
Conference Highlights
Ophthalmology
Glaucoma: A Vision Loss
Retina and Retinal Detachment
Cornea Disorders and Treatments
Ocular Oncology
Pediatric Ophthalmology
Dry Eye & Low Vision
Neuro-Ophthalmology
Ophthalmology Surgery
Diabetic Retinopathy
Diagnostic & Therapeutic Instruments used in Optometry and Ophthalmology
Ophthalmic Genetics and Gene Therapy
Refractive Errors in Children
Strabismus
Uveitis
Optical Imaging and Sensing
Optical Technologies and Laser Science in Ophthalmology
Conjunctivitis
Conference Website: https://ophthalmologycongress.ophthalmologyconferences.com/
To Submit Abstract: https://ophthalmologycongress.ophthalmologyconferences.com/abstract-submission.php
To Register: https://ophthalmologycongress.ophthalmologyconferences.com/registration.php
Important Conference Dates to Remember
• Abstract submission opens from: February 06, 2023
• Registration opens: February 06, 2023
• On spot registration: July 31, 2023
Contact Information:
Elizabeth Carter | Program Director | Euro-Ophthalmology 2023
E: euro-opht[email protected]; [email protected]
Toll Free Number: +44-800-014-8923; WhatsApp: +44 3308187501
Contact Information
Name: Elizabeth Carter
Phone: WhatsApp: +44 330 818 7501
E-Mail: [email protected]
Website: https://ophthalmologycongress.ophthalmologyconferences.com/
https://www.vydya.com/wp-content/uploads/2023/04/2023-07-31-Ophthalmology-Conference-Vancouver-p.jpg
600
800
admin
https://www.vydya.com/wp-content/uploads/2017/05/vydya-logo-blog-340x156.png
admin
2023-04-21 09:33:07
2023-04-21 09:33:07
37th European Ophthalmology Congress