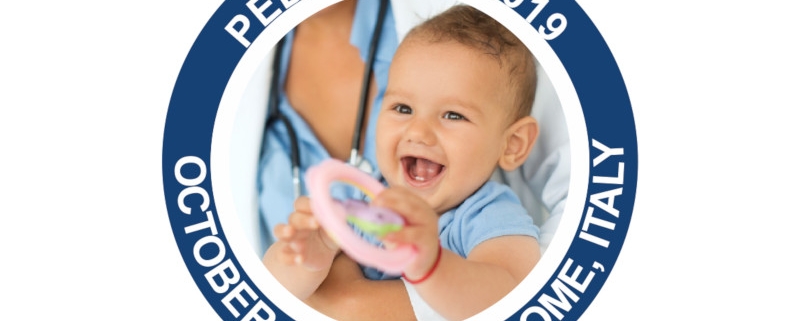 When:
October 7, 2019 @ 9:00 am – October 8, 2019 @ 6:00 pm
2019-10-07T09:00:00-04:00
2019-10-08T18:00:00-04:00
Contact:
Olivia George
+31 7280 80590
Pediatrics 2019 aims to learn and share knowledge in Pediatrics and Pediatrics Health field. Pediatrics 2019 is a global platform to discuss and learn about Pediatrics Health and related specialties. Pediatrics 2019 is an excellent platform to focus on the theme "Advanced Concepts and Frameworks in Child Health & Adolescent Treatments". To know more about the conference, please Visit our Website.
The conference includes Pediatrics workshops, symposiums and special keynote sessions conducted by eminent and renowned speakers who excel in the field of neonatology and pediatrics. This global Pediatric Conference also encourages the active participation of young students, upcoming researchers and budding scientists as we are hosting Poster Award Competition and Young Research Forum at the conference venue.
Conference Sessions
1 Pediatrics Health
2 General & Clinical Pediatrics
3 Neonatology & Perinatology
4 Pediatric Cardiology & Hematology
5 Pediatric Oncology & Radiology
6 Pediatric Neurology & Psychological Disorders
7 Pediatric Nephrology And Urology
8 Pediatric Gastroenterology & Hepatology
9 Pediatric Endocrinology & Diabetes
10 Pediatric Nutrition & Breast Feeding
11 Pediatric Pulmonology & Respiratory Disorders
12 Pediatric Immunology, Allergy & Infectious Diseases
13 Pediatric Pharmacology
14 Adolescent Medicine: Diseases & Treatments
15 Pediatric Critical Care & Emergency Medicine
16 Child & Adolescent Obesity
17 Child Abuse & Prevention
18 Bioethics In Child Health, Rights & Safety
19 Maternal & Neonatal Health Care
20 Preterm-Birth Complications & Intensive Care
21 Pediatric Nursing
22 Pediatric Surgery
23 Pediatric Vaccines & Immunization
24 Pediatric & Adolescent Dermatology
25 Pediatric Dentistry
26 Pediatric Otolaryngology
27 Pediatric Ophthalmology
28 Pediatric Rheumatology
29 Pediatric Genetic Disorders & Rare Diseases
30 Pediatric Rehabilitation
31 Pediatric Diagnostic Techniques & Therapeutics
32 Behavioral Pediatrics
33 Pediatric Forensic Pathology
34 Pediatric Specialists Meetings
35 Pediatric Hospice & Palliative Care
36 Pediatric Regenerative Medicine And Neonatal Stem Cell Banking
37 Pediatric Physicians, Surgeons, Physiotherapists, Nurses & Entrepreneurs
38 Pediatrics Medical And Clinical Case Reports
---
https://www.vydya.com/wp-content/uploads/2019/02/2019-10-07-Pediatrics-Conference-Rome.jpg
603
800
admin
https://www.vydya.com/wp-content/uploads/2017/05/vydya-logo-blog-340x156.png
admin
2019-02-27 10:11:18
2019-02-27 10:11:18
International Conference on Pediatrics and Pediatrics Health