Dec
28
Sat
2nd International Conference on Nursing Care and Patient Safety

@ Cape Town, South Africa
Dec 28 @ 9:00 am – Dec 29 @ 6:00 pm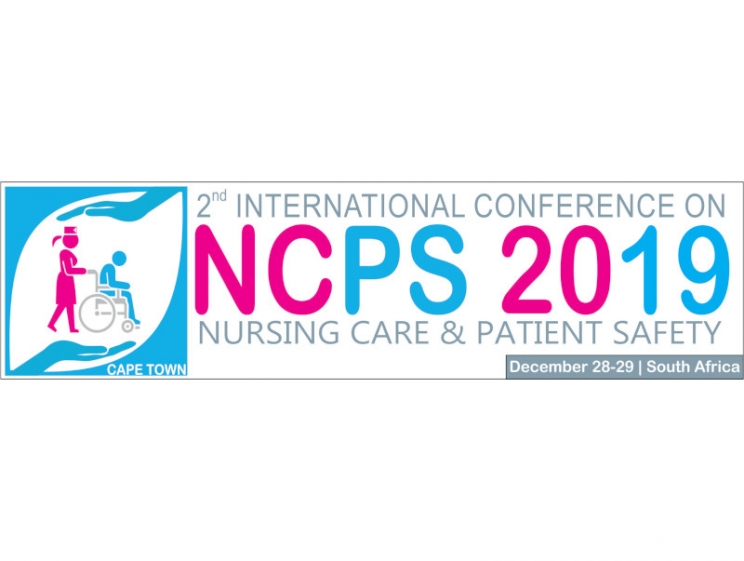 On behalf of the NCPS 2019 organizing committee, we sincerely welcome you to participate at "2nd International Conference on Nursing Care and Patient Safety" schedule from December 28-29, 2019 at Cape Town, South Africa. The theme of the conference is "Education, changing trends and future of patient safety" which aim to educate the attendees with the current challenges in healthcare, provide an insight on latest trends and to explore the future of patient safety and healthcare science.
Nurses are the largest group of healthcare providers in the world offering direct patient care and critical staff to the surveillance and coordination that reduce such adverse outcomes. In the past, we have often viewed nursing's responsibility in patient safety in narrow aspects of patient care, for example, avoiding medication errors and preventing patient falls. While these dimensions of safety remain important within the nursing purview, the breadth and depth of patient safety and quality improvement are far greater. The most critical contribution of nursing to patient safety, in any setting, is the ability to coordinate and integrate the multiple aspects of quality within the care directly provided by nursing, and across the care delivered by others in the setting.
This congress will provide opportunities to discuss the current challenges in healthcare, provide an insight on latest trends and to explore the future of patient safety and healthcare science. The congress will assist the participants in understanding, developing and implementing an effective patient safety program in their organizations and prepare them for future professional challenges. From invited plenary presentations, selected workshops, oral and poster presentations, participants will have opportunities to explore collaborative approaches to quality improvement among users, providers and donor organizations, and to examine new systems and ideas that reach across traditional boundaries
Conference Sessions
Insights of Nursing Science
Patient Safety and Risk Management
Assessments and Research
Adverse Event and Reporting
Guidelines and SOPs
Childbirth Safety
Clinical Nursing
Infection Control and Prevention
Cardiac Nursing
Palliative Care
Pediatric Nursing
Obstetrical Nursing
Oncology Nursing
Evidence based-non-clinical practice
Perioperative Nursing
Nursing Informatics
Telenursing
Solutions in Patient Safety
Safe Surgery
Safer Primary Care
Blood Transfusion Safety
Radiation Safety
Medication safety and pharmacovigilance
Health workforce
Emergency Nursing
Holistic Nursing
Travel Nurse and e-Health
Law and Ethics in Nursing
Technology and Nursing Science
Nursing Practices
Mental Health Nursing
Trauma and Critical Care
Geriatric Nursing
Surgical Nursing
Legal Nursing
Advanced Nursing Science & Practice
Nurse Practitioners Perspectives
Neonatal Nursing and Maternal Healthcare
Nursing Education & Research
Certified Registered Nurse Anesthetist
Medical case management
Rehabilitation nursing
Quality improvement
Medical-surgical nursing
Public health nursing
---
Published by Vydya Health Professional Services.