Jun
24
Mon
2nd International Conference on Anatomy and Physiology
Jun 24 @ 9:00 am – Jun 25 @ 6:00 pm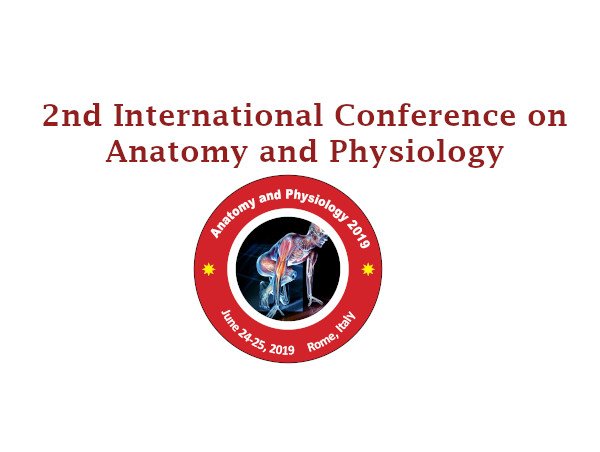 Welcome to the 2nd International Conference on Anatomy and Physiology from June 24-25, 2019 at Rome, Italy. This year Anatomy and Physiology 2019 makes a stage for specialist's cooperation at the same time with networking opportunities and furthermore gives a chance to investigate the innovative thoughts of communities, organizations and associations.
The theme of the conference falls on "An Insight into the Recent Advances in Anatomy and Physiology"
Anatomy Conference includes Keynote presentations, plenary lectures and workshops, symposiums by eminent health care experts from around the world with outstanding contributed papers of both oral and poster presentations.
Conference Highlights
• Human Locomotive Activities
• Blood: Components & Circulation
• Physiology of Respiration
• Physiologic anatomy of skin and its appendages
• Neuroanatomy
• Dental Anatomy
• Otorhinolaryngology (ENT)
• Ophthalmology and Vision Science
• Bones and Joints
• Forensic Anatomy
• Pathophysiology
• Human Anatomy and Ergonomics
• Sports Physiology and Energy Systems
• Exercise Physiology and Physiotherapy
• Histology and Cytology
• Cell Physiology
• Systems Physiology
• Defense Physiology
• Embryology
• Organ Anatomy
• Plant anatomy
• Animal Anatomy
---
Jun
26
Wed
2nd International Conference On Nursing & Emergency Care
Jun 26 @ 9:00 am – Jun 27 @ 6:00 pm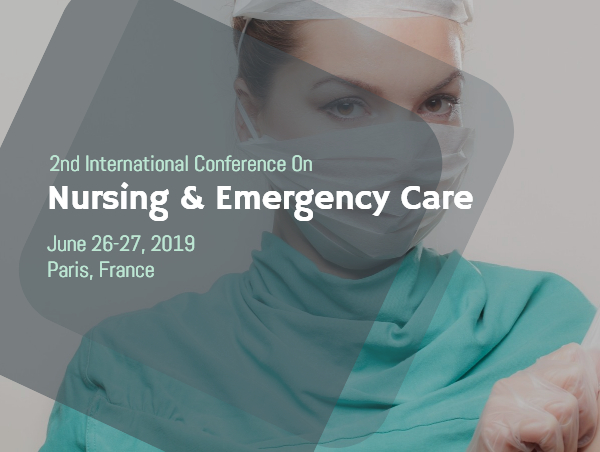 Nursing Care 2019 cordially invites every one to the Global Experts Meeting of "2nd International Conference on Nursing and Emergency Care" planned for June 26-27, 2019 in Paris, France with a theme of "Future Enhancement in the Field of Nursing & Emergency Care". Nursing Care 2019 presents progresses in nursing practice, administration, and training in connection to nursing incongruities and additionally a broadness of different points. A nursing proficient has a unique arrangement of capability and capacity.
Conference Sessions
Nursing and Healthcare
Intensive Care Nursing
Mental Health, Psychiatrist and Addictions Nursing
Midwifery and Women Health Nursing
Oncology Nursing
Obstetrics Nursing
Clinical Simulation in Nursing
Pediatric Nursing
Nursing Practices
Advance Practice Registered Nurse (APRN)
Emergency Nursing
Emergency Medicine
Dental Congress 2019
Jun 26 @ 9:00 am – Jun 27 @ 6:00 pm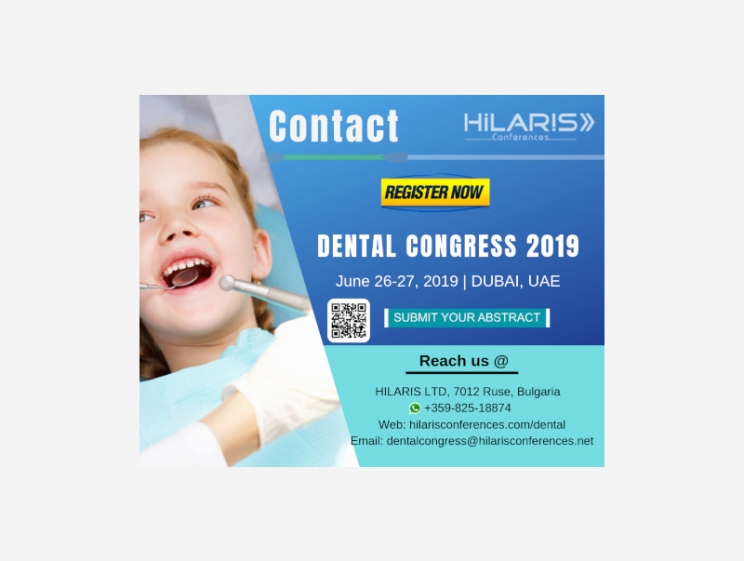 Hilaris Conferences welcomes you to the "Dental Congress 2019" scheduled during June 26-27, 2019 in Dubai, UAE with the Theme of "Experience the forefront progresses in Dentistry and Oral Health". The conference will witness a union of eminent speaker's experts from various fields of Dental and Oral health research disciplines and is definitely going to serve as a global platform for the discussion of advancement in the field of Dental Science, Oral health and Medicine and related to the field of Clinical and Medical advancements in dentistry.
Some of the key highlights of the conference are:
Dental and Oral Health
Restorative & Cosmetic Dentistry
Tooth Discoloration & deterioration
Periodontitis and Cirrhosis
Prosthodontics and Endodontics
Dental and Oral Medicine
Dental Care in Pregnancy
Family, General & Emergency Dentistry
Biomaterial & Dental Implantology
Oral and Maxillofacial Surgery
Dental Education and research
Dentistry and Ophthalmology
Diabetes and Dental care
Gene expression in Dental Science
Oral cancer & radiation therapy
Artificial Intelligence & Dental Industry
Dental Products and future trends
Clinical management of dental caries
Stem cell biology & Dental tissue engineering
Paediatric Dentistry & Orthodontic treatment
Dental Hygiene
Prevention & Sedation dentistry
Attendees: Dentist, Dental experts, Dental Hygienist, Dentistry Student, Dental and Oral Health practitioners, Students, Public Dental health researchers, dental Device manufacturers, Dental and Oral health Medicine providers
Abstracts are accepted for Oral and Poster Presentations
---
Published by Vydya Health Professional Services.
Jul
1
Mon
Global Conference on Neuroscience & Mental Disorders
Jul 1 @ 9:00 am – Jul 3 @ 6:00 pm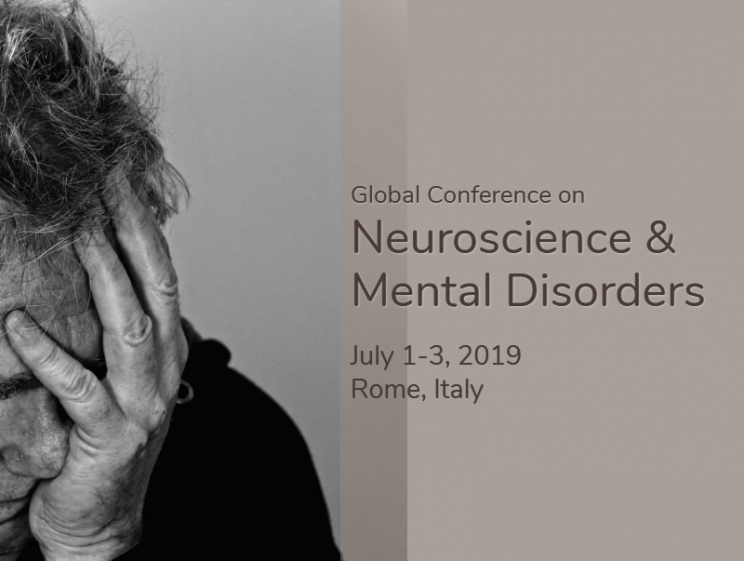 Global Episteme takes pleasure to organize Global Conference on Neuroscience & Mental Disorders at Rome, Italy during 01 – 03 July 2019. Neuroscience 2019 showcases the best medical practices in the world, and provides a one-of-a-kind forum to explore the complete spectrum of neurology from basic science to translation and application.
We aim to narrow in on your scientific niche, and connect with the experts in your field. Neuroscience 2019 brings together Neurologists, Research scholars, Neuroscience Professors, students, Neurosurgeons, Psychiatrists, Brain Disorder survivors, Health professionals and Clinical Pharmacists. This is one kind of scientific platform with explicit keynote lectures, plenary sessions, Poster competition, Young Researchers' Forum (YRF), Workshops, Symposiums and Exhibitions from elite researchers, distinguished scientists and business delegates.
We provide unique opportunity for Researcher's, Advertisers, Exhibitors and Sponsors at this International event to share their ideas and improve their Network. Neuroscience 2019 welcomes everyone to join us for three – day conference to the "The Eternal City", Rome in the month of July.
Conference Sessions
Dementia: A special Focus
Neuro-Surgery
Neurological disorders
Pediatric Neurology
Behavioral Neuroscience
Central Nervous System
Radiology and Imaging
Neuro-immunology
Neuro-Toxicology
Neuro-Chemistry
Neurocritical Care
Clinical Trials and Case Reports
Schizophrenia & Mental Health
Addiction & Alcoholism
Spine & Spine Disorders
Psychiatric Disorders
Parkinson's diseases
Alzheimer's disease
Huntington's disease
Prions disease
Neuroplasticity
Neuro-Oncology
Stroke
Epilepsy, Autism, and ADHD
Neurotrauma & Rehabilitation
Multiple Sclerosis and Demylinating disorders
Headache & Migrane
Neural Circuits & Neurotransmitters
Neurological Nursing & Clinical Training
Depression, Anxiety & Stress
Vascular Neurology
Clinical Neurology & Neuro therapeutics
Brain Mapping & Therapeutics